ICLUSIG (ponatinib) tablets
Iclusig is FDA-approved to treat acute lymphoblastic leukemia (ALL). The drug is used to treat ALL in adults whose cancer cells have a certain gene mutation called the Philadelphia chromosome (Ph+ ALL). Cancer cells with the Philadelphia chromosome make a protein that helps cancer cells grow and divide. Brand Name: ICLUSIG (ponatinib) tablets
Home | (ponatinib) tablets
ICLUSIG (ponatinib) tablets
Submit a request to access drug used to treat, diagnose or prevent serious or life-threatening conditions.We'll get back to you within 1 business days!
For Indian Patient Enquiry under NPP.
For any urgent inquiries or assistance needed, please reach out to our Support Team. Rest assured, we will respond within 24 hours, from Monday to Saturday, during the hours of 9:00 A.M to 18:00 PM.
ICLUSIG (ponatinib) tablets
Ponatinib is a medication for the treatment of chronic myeloid leukemia (CML) and Philadelphia chromosome–positive (Ph+) acute lymphoblastic leukemia (ALL). It is a multi-targeted tyrosine-kinase inhibitor.
Alleviare Life Sciences Pvt. Ltd. (India) serves as a facilitator for medical and pharmaceutical products, commencing its operations in 2005. Headquartered in Delhi, India, Alleviare operates nationwide, providing a range of comprehensive services to patients, doctors, hospitals, and government healthcare facilities.
Our specialization lies in facilitating access to medicines, leveraging our expertise in sourcing and providing documentation assistance for programs such as Named Patient Program, Managed Access Program, and Early Access Program. We take pride in ensuring smooth and efficient access to medications for those who require them.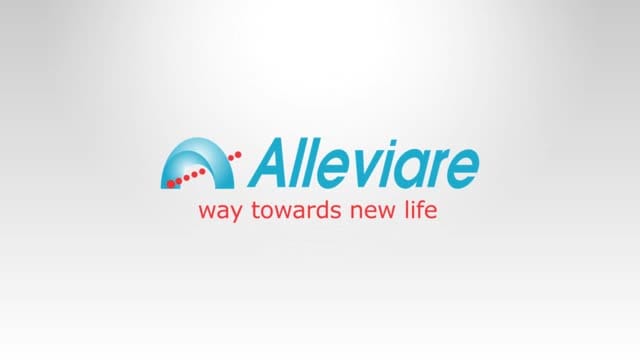 Get Access
Sourcing & Delivery
Availability & Documentation
Get Access
Alleviare India is certified pharmaceutical facilitator / supplier /importer based in india. They are also who GDP certified. One of the pharmaceutical products they offer is " ICLUSIG (ponatinib) tablets ". Confirmation of the order for ICLUSIG (ponatinib) tablets will be subject to the submission of a valid doctor's prescription and, if applicable, an import permit.
Get Access to Treatment – ICLUSIG
We have delivered medicines to following cities in India – Ahmedabad, Aizawal, Aurangabad, Barshi, Bengaluru, Bhopal, Cachar, Chennai, Dibrugarh, Hyderabad, Karungapally, Kohima, Kollam, Kolkata, Mumbai, Meghalaya, Mizoram, Sikkim, Nagpur, New Delhi, Pondichery, Pune, Punjab, Thirunananthapuram, Tripura, Wardha.
Sourcing & Delivery
Availability & Documentation